Use the promo code BLUESEASON and get 25% OFF in your stay during September, October & November 2023!
Tropical Suites is located in the very heart of Bocas del Toro, we combine the best of island living and the excitement of Caribbean culture, with the beauty of the ocean and the nature that surrounds us. Our boutique hotel will provide you with the most relaxing creature comforts, and our staff and contacts will make sure you have an amazing experience here on the islands. From the comfort of your suite, you have all the best of Bocas del Toro at your fingertips.
Tropical Suites sits just far enough away from all the movement of the town center for you to relax and unwind in the modern comfort of our rooms. Enjoy large and open living accommodations with fully equipped kitchens and spacious, Jacuzzi bathrooms and amenities truly reminiscent of a home away from home.
Our staff here to make sure that your stay is as enjoyable as possible. We can easily arrange the best tours in the area, organize water-taxis, laundry service, and many other services.
Luxury Accommodations
Each room of our hotel features a modern, elegant design and comforting amenities, allowing guests to truly relax and enjoy their trip to our tropical island. Our accommodations range from King Suites and Double Bed Suites to a spacious Two-Bedroom Penthouse, as well as our huge 3 bedroom penthouse. We have something for every type of guest. Each suite in our hotel features a balcony overlooking either the beautiful waters of the Caribbean or into the charming and vibrant streets of Bocas Town.
To provide you comfort and peace-of-mind while traveling, we have personal safes in every room, 24-hour surveillance, and nightly staffed security guard, as well as complimentary tour and restaurant reservation booking services.
Our goal is to make your time spent in Bocas Del Toro as memorable as we can.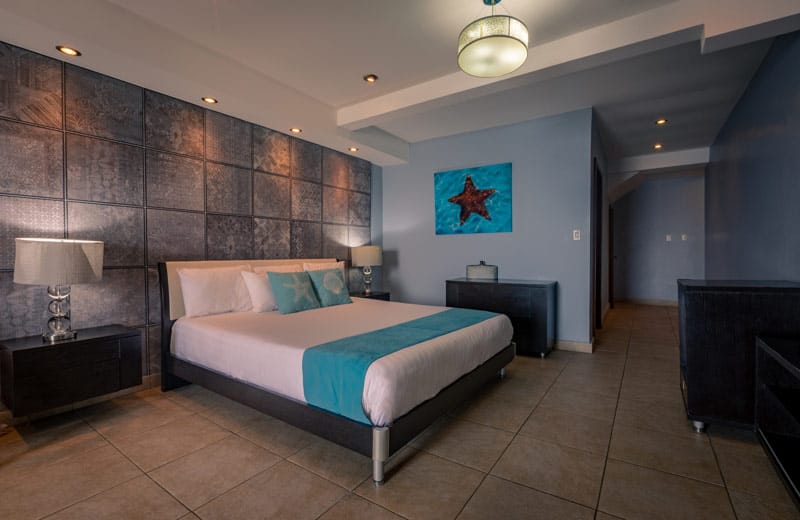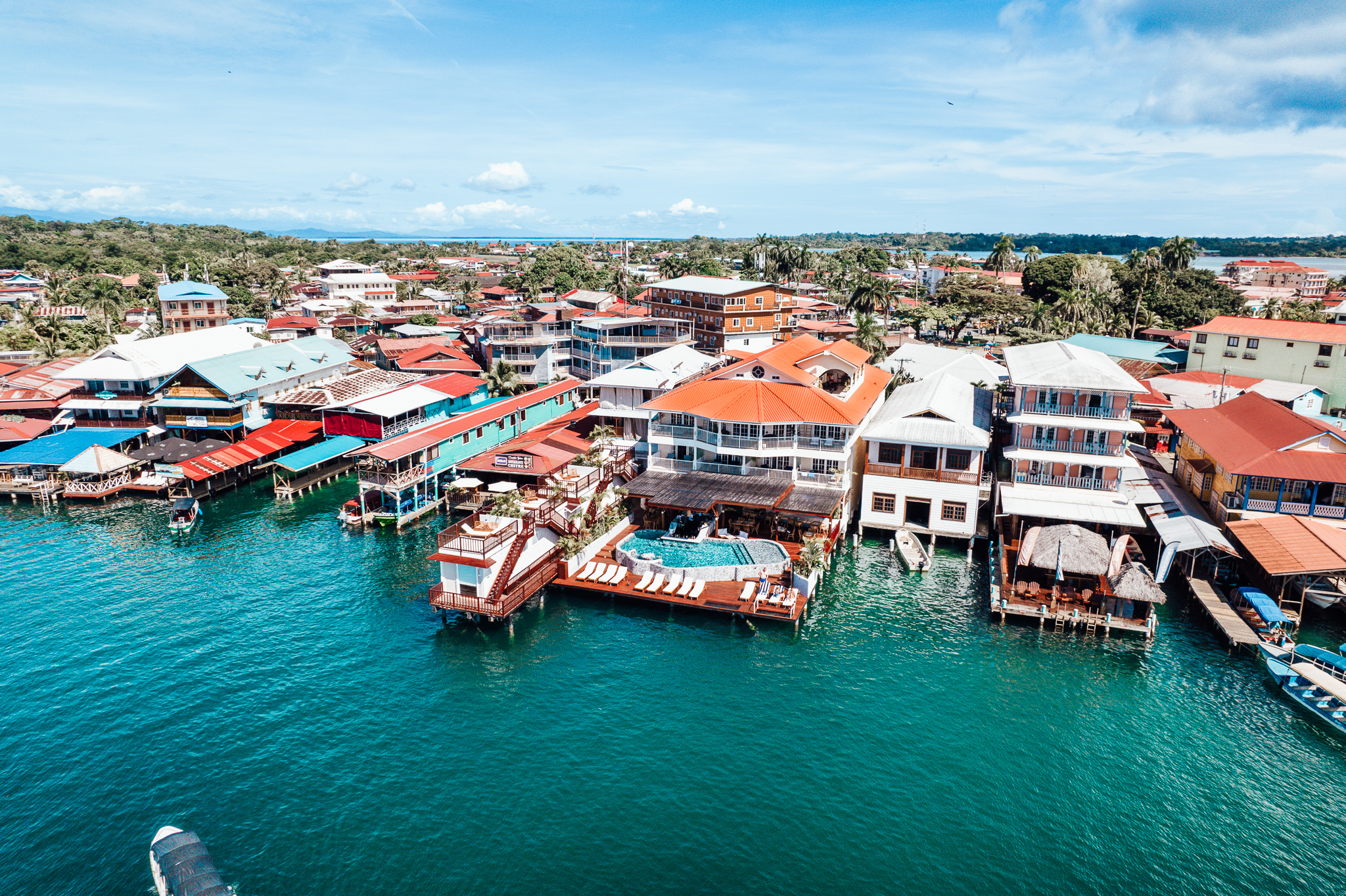 Central Location
Guests of our Bocas del Toro hotel will enjoy close proximity to some of the best attractions on the island. Enjoy a quick trip to one of the area's incredible beaches, like Bluff Beach. Our incredible tropical landscape also allows guests to explore the exotic rainforest and learn more about the plants and animals that call Bocas del Toro home. Make sure to check out the Finca Los Monos Botanical Garden for an enchanting look at some of the most stunning natural wonders of our area.
One thing that sets the Tropical Suites Hotel apart from other hotels in Bocas del Toro is our dedicated customer service. Our 24-hour staff work with guests from the moment they book with us to help plan their perfect Bocas del Toro getaway!
Beautiful Bocas
Located in the Northwest Coast of Panama, the archipelago of Bocas del Toro is world renowned for the pristine beaches of white sand, exotic flora and fauna, and a charming culture with an international flare. It is truly a paradise for outdoor lovers and relaxation seekers alike.
The main island of Bocas del Toro is called Isla Colon. Here, thousands travel each week to enjoy water sports, relaxation, and nightlife alike. Isla Colon possesses a strong local flavor and an appealing laid-back way of lifestyle. Likewise, tantalizing seafood is caught daily and served along water-top cafes across the island. There are 8 other islands in the archipelago which was discovered by Christopher Columbus in 1502.
Much of the remaining island chain remains untouched and conveys a spectacular natural setting. The islands are covered in dense jungles of forest palm trees that open to immaculate beaches.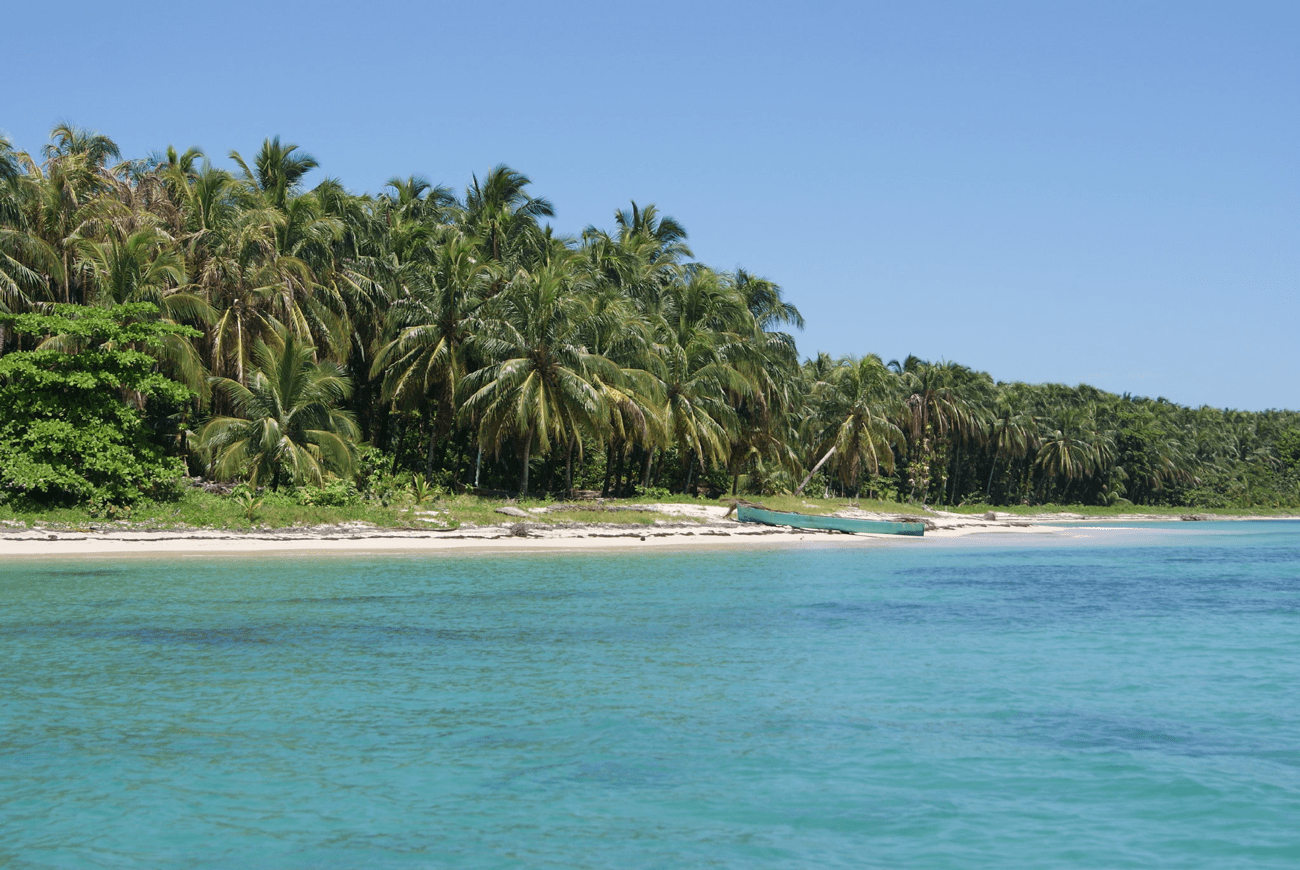 Book your stay today!
8-year award-winning boutique oceanfront hotel.